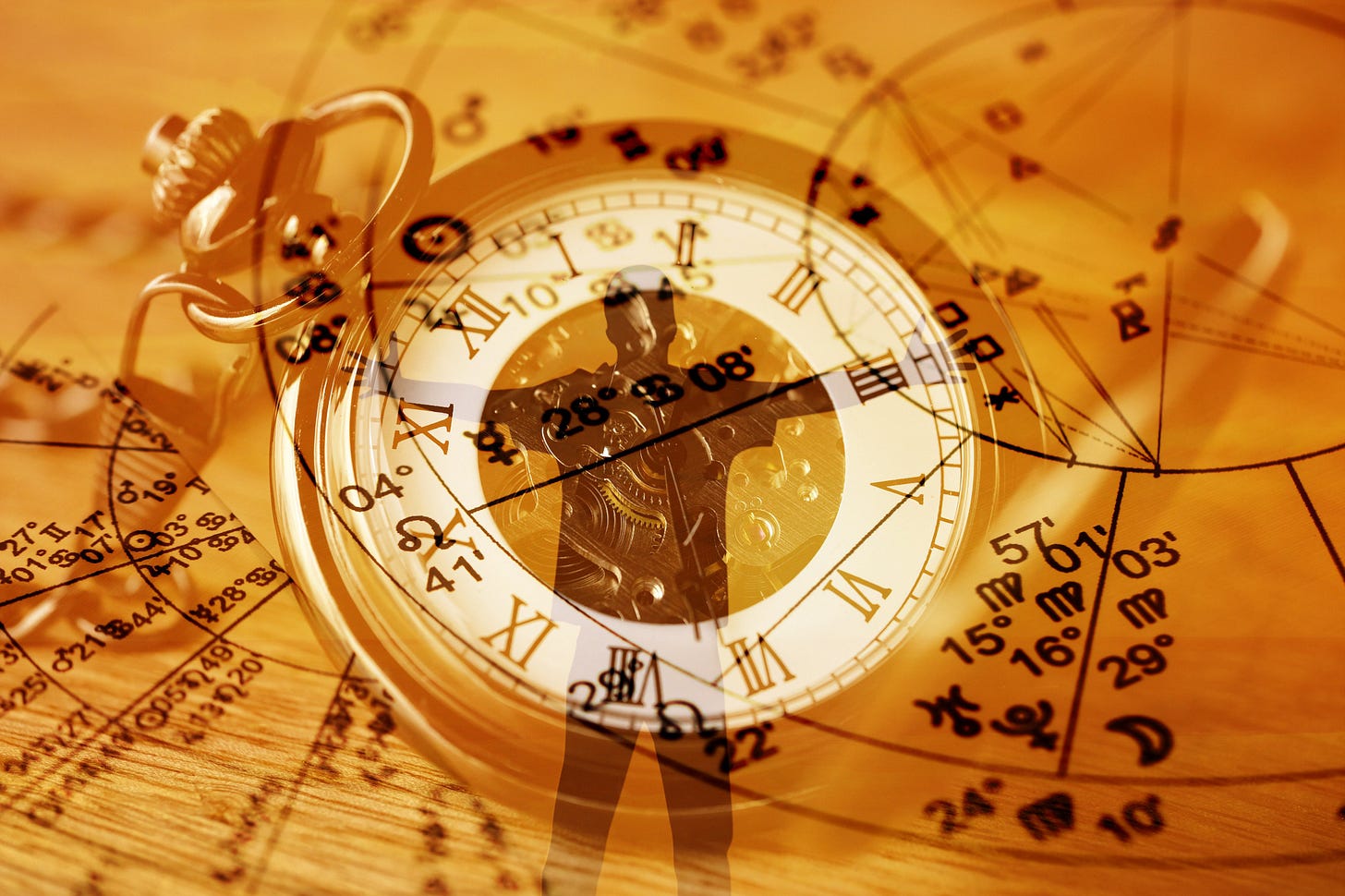 Here is next week's horoscope for your sign.
It doesn't matter when you read it, or which sign you are, as horoscopes are all made up.
You still need to read each sign because they're all secretly about you.
I have insomnia.
This week's horoscope is clown-themed. Because fuck you.
If I don't sleep then no-one sleeps.
Sign up to get more horoscopes for horrible people. Don't worry, I'm sure that you're lovely.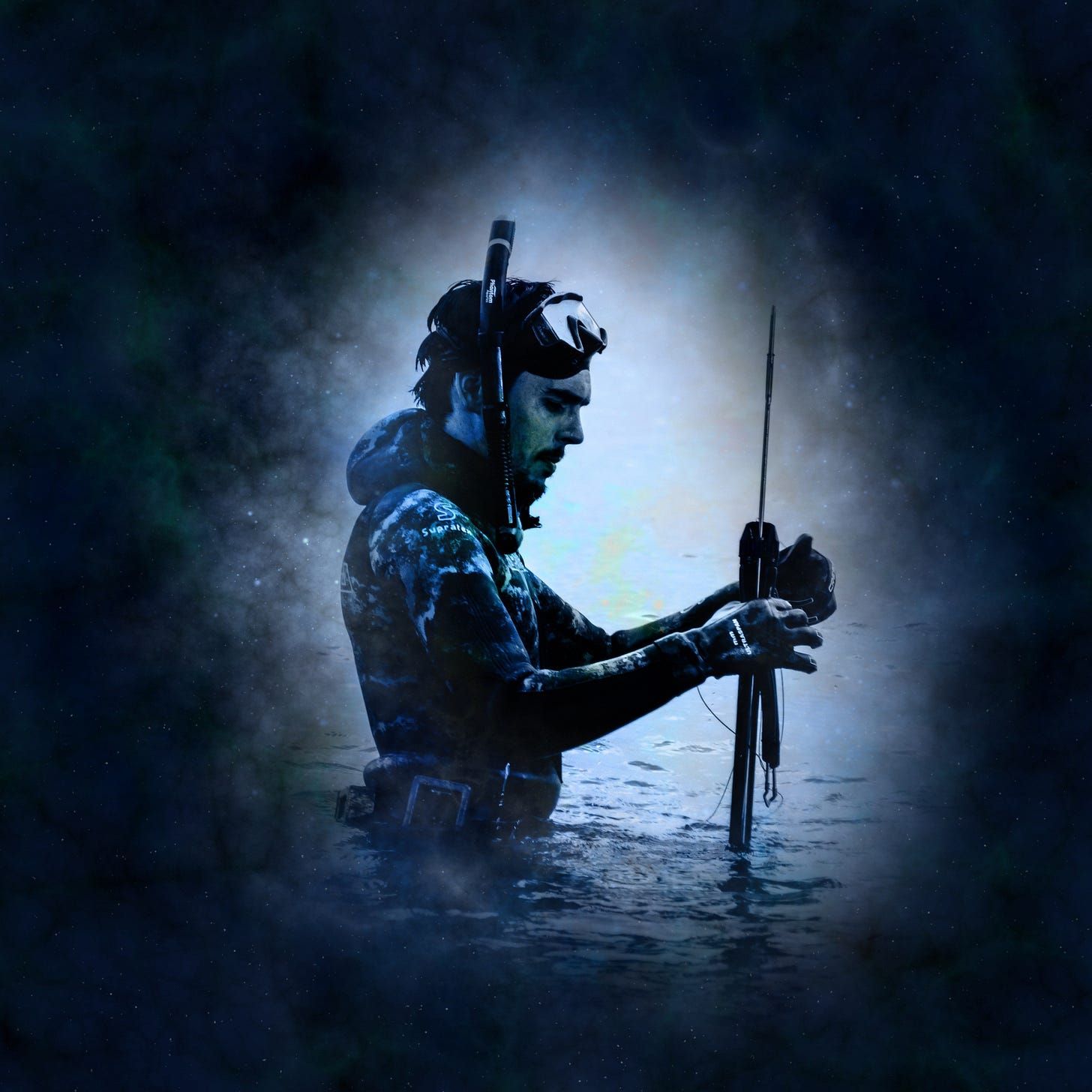 Aquarius: Don't sleep. Clowns will eat you. Do you hate clowns? Do clowns scare the shit out of you? What did you ever do to clowns to get on their bad side? Enquiring minds want to know. You might want to check under your bed every night when you get home or whenever you're about to shut your eyes and try to sleep. I'm not telling you how to live. Except we're not really talking about clowns here are we? At least not the ones that like to hide under your bed. Ask yourself what metaphorical clowns want to eat you? That's much less scary.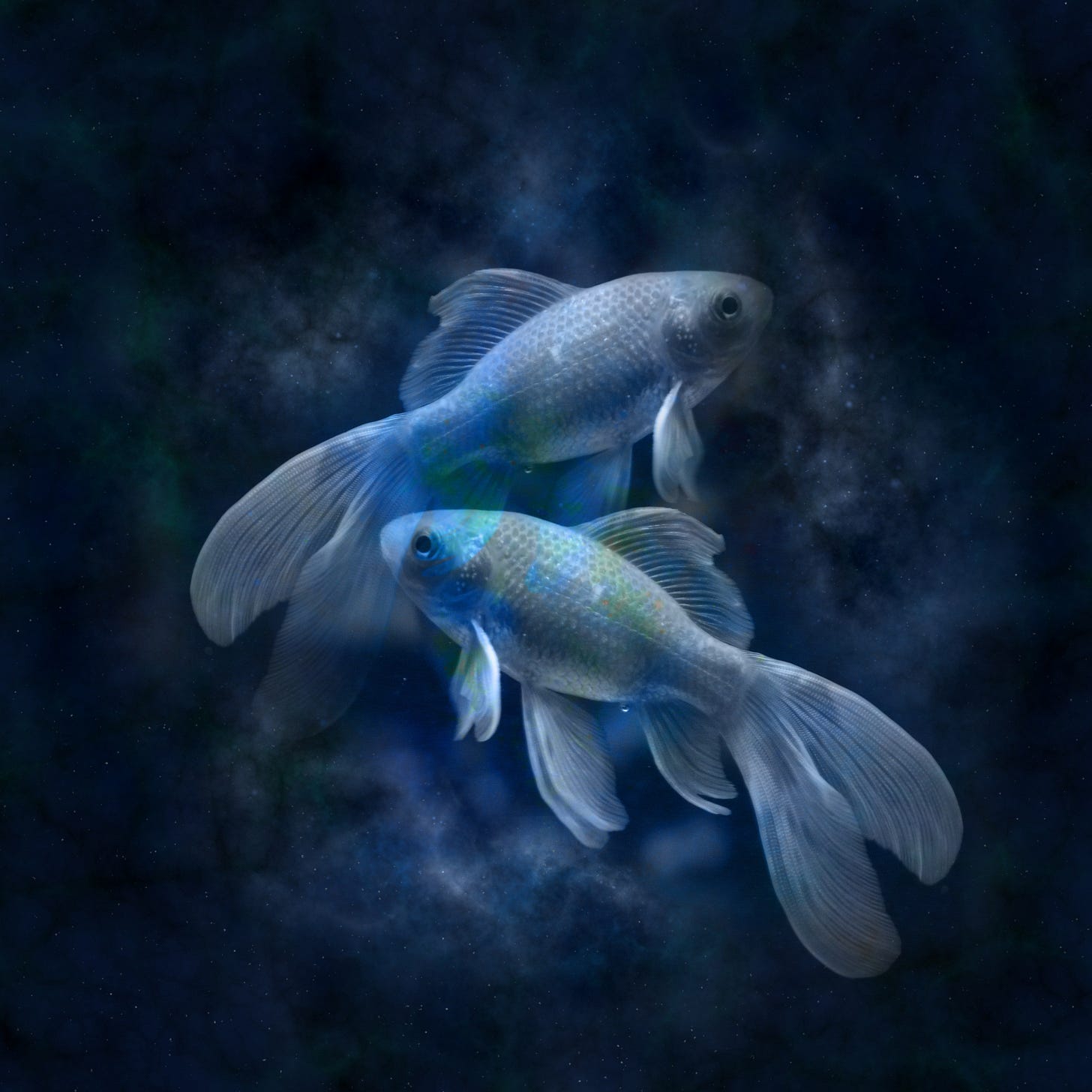 Pisces: I once told the makers of a sleep app that there should be a panic mode called "Can't sleep, clowns will eat me." It's pretty self-explanatory. They said that they always love and appreciate innovative ideas and would take it in consideration. What innovative ideas could you consider this week? How about this cure for insomnia: Make a cup of tea. Then you relax, because you've tea within reach. Then you fall asleep. If that fails you could always kill a clown — works like a charm every time. Or so I'm told. *looks innocent*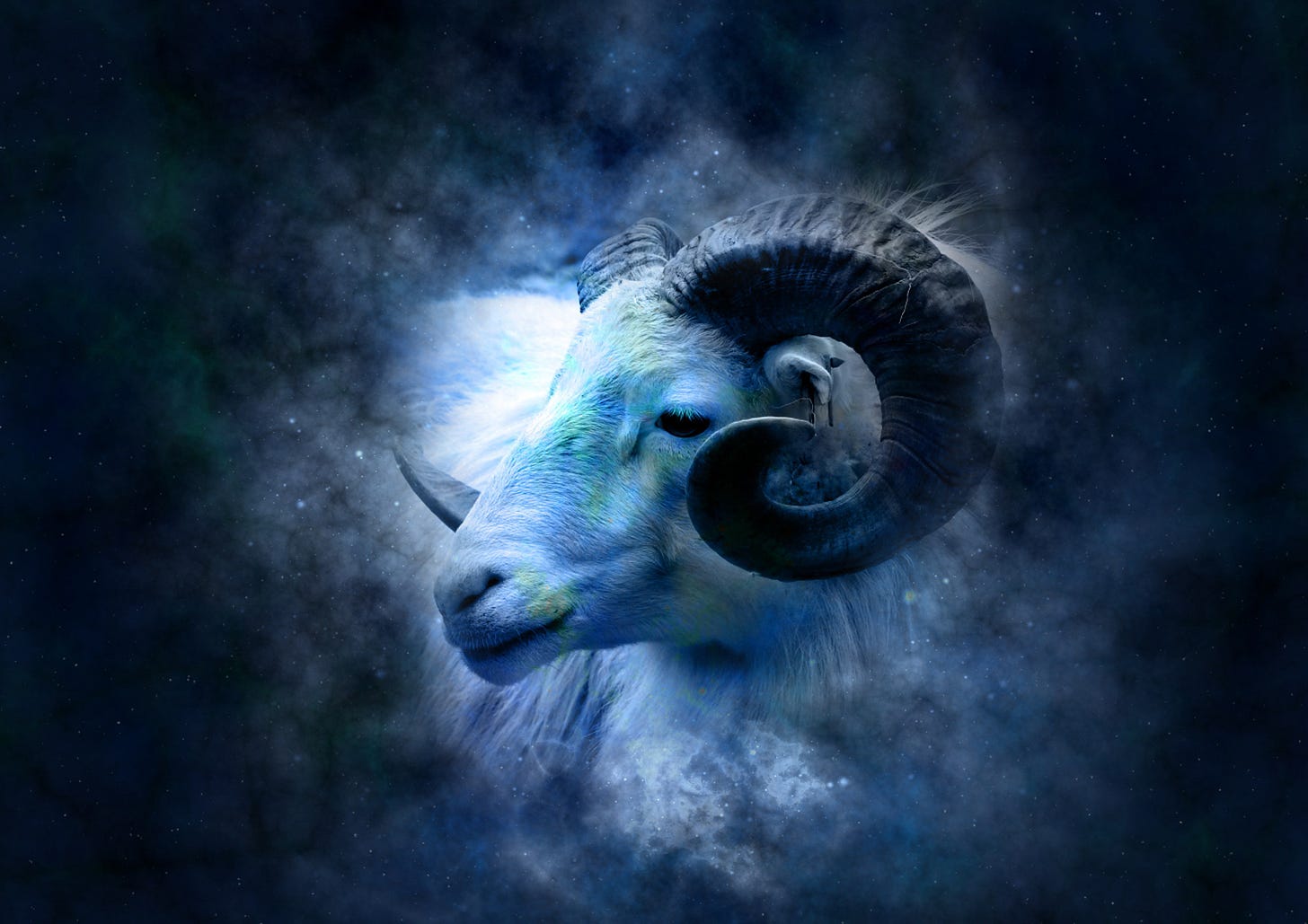 Aries: Your bedtime forecast for this week is sleepy with a chance of clowns. To sleep, perchance to dream. Of clowns. Again. Aye, there's the rub, For in that sleep of death, what clowns may come. You know how sometimes you can't tell if you're stressed, nervous, having a panic attack or just excited? Well, that. There is a remedy for this: Go to bed. Lie down. Close your eyes. Relax. Try NOT to sleep. You'll fall asleep soon enough. You're still at risk of clowns but that's not my problem. Good night. Sleep tight. Don't bite the bedbugs.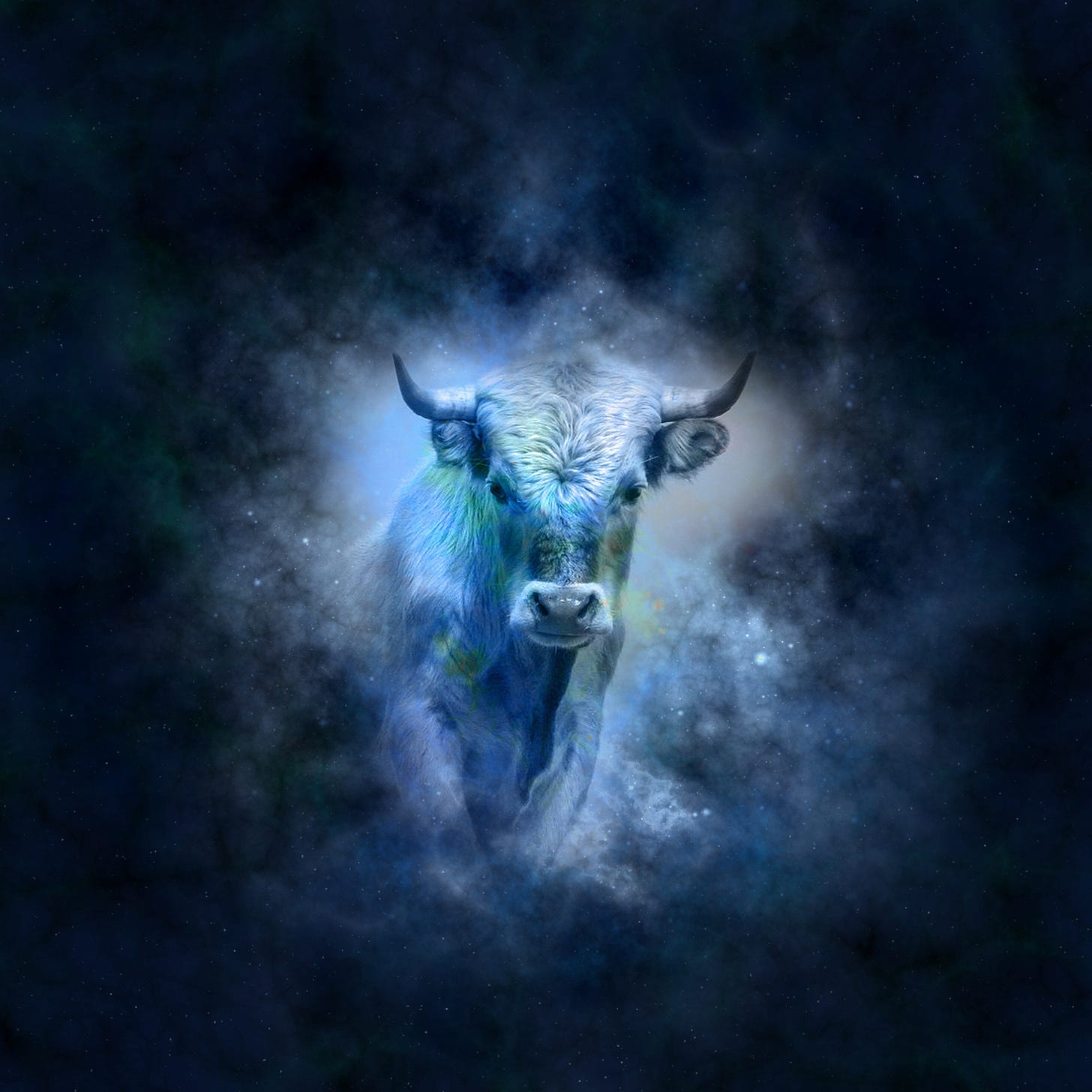 Taurus: You're exhausted and have to be up early tomorrow which means you won't get a wink of sleep tonight — there may be monsters under your bed. Bed time is no time for monsters — you're scared enough of clowns as it is. When I was little I used to stand in the bedroom window and look at the sky instead of going to bed. I have insomnia and often sit watching the moon. Every so often she blushes at my stare but knows that my fascination will wane by morning. What do you do when you're meant to do something else? Do it a lot this week.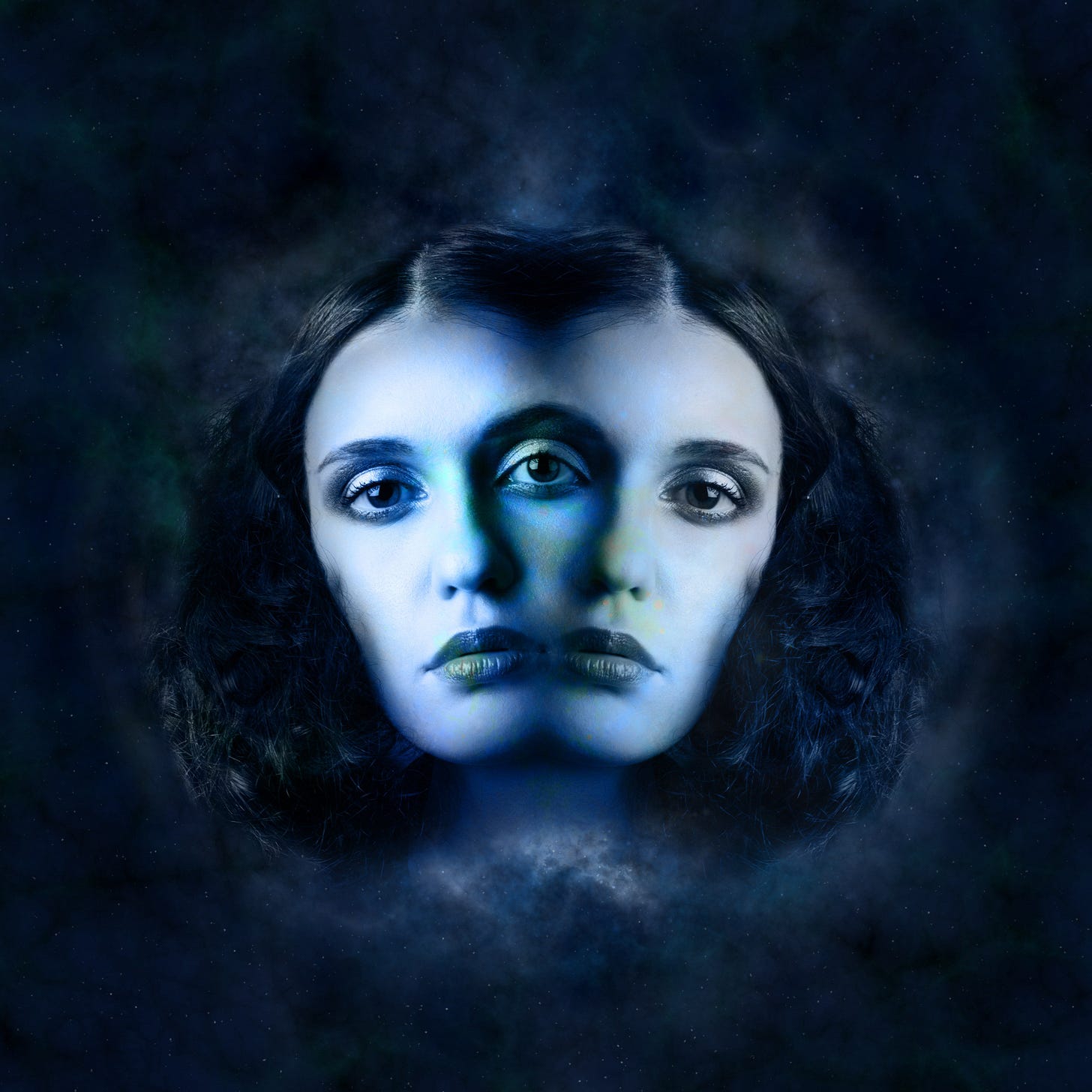 Gemini: Who would think that insomnia would make such a helpful writing partner? I'm lying in bed typing it out on my phone. Like a boss. This isn't true at the moment but it was when I wrote those words. My cure for insomnia: Make a cup of tea that you really want to drink. Just 'briefly' sit down on the bed or floor. Wake up six hours later. Come to think of it most of my cures for insomnia involve drinking tea. I think I see the problem here. You need to drink more tea. That's what it is. Drink lots of tea this week. Doctors orders.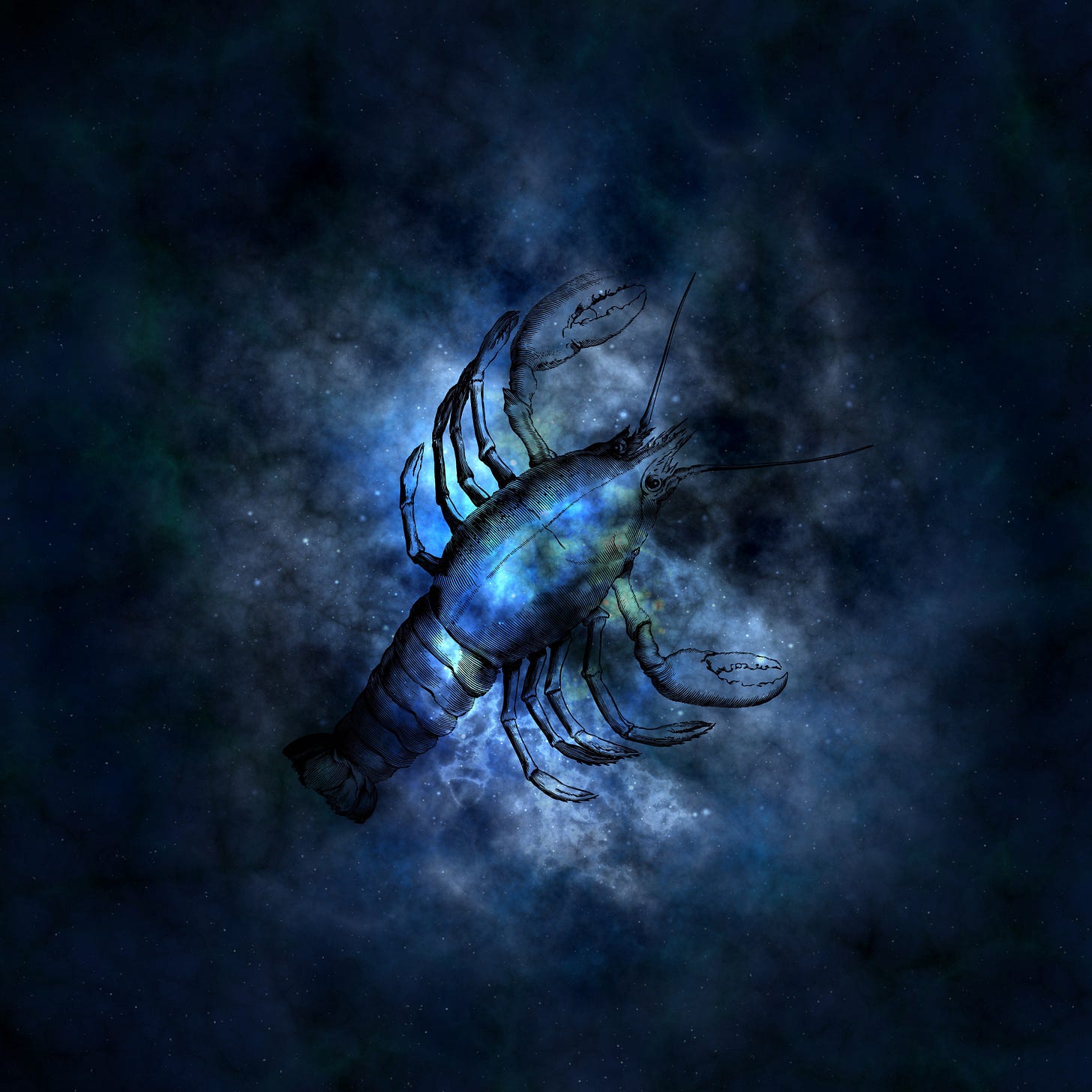 Cancer: When in doubt, drink tea — you won't be any closer to solving life's mysteries but you'll feel much better. What you need is an app that blocks your attempts to access the internet, or Twitter, whenever you're drunk or have insomnia. There's even an alarm clock that makes you solve complicated math problems before you can turn it off. What boundaries can you set for yourself? Use your bad habits to your advantage. Procrastinate more efficiently.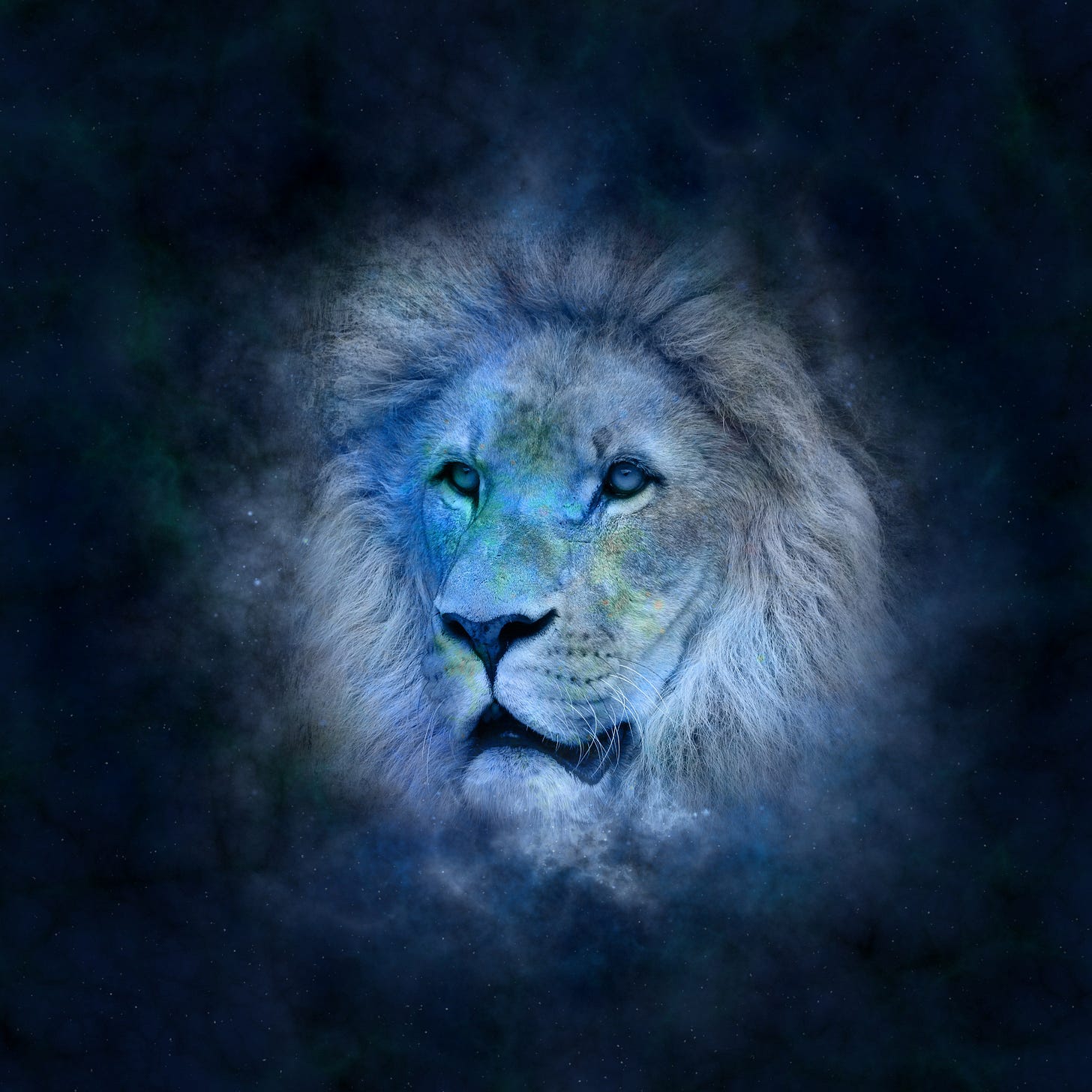 Leo: I can't be a sleeper agent; I've got insomnia. When I was younger I'd sleep like a baby whilst listening to death metal. Now I lay awake at night listening to Pavement. Insomnia used to be a friend of mine. What things that used to define you when you were younger have come back to haunt you as you've gotten older? The night is still young. You're not. It's about time that you started to act your age and not your shoe size. I mean that in a good way. Forget the skeletons in your closet. We're all skeletons if you think about it.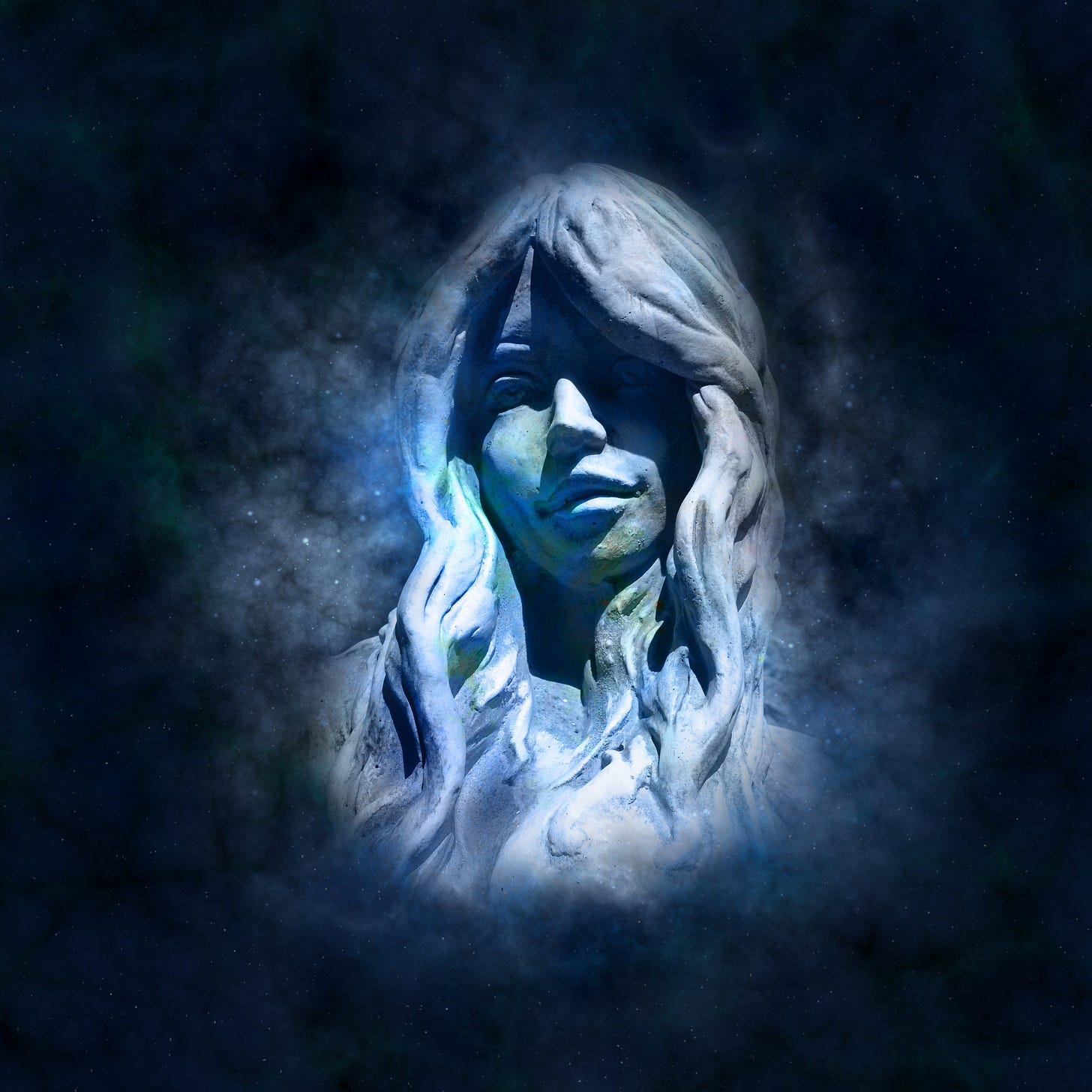 Virgo: There was a lot of controversy surrounding the recent Joker film and comparisons to Donald Trump. The only connection between Joker and Donald Trump is that Donald Trump is also a clown. Joker is a very good film. That said, anything to do with The Joker always puts a smile on my face. What unfair comparisons do you face this week? What are you going to do about them? You don't need to have all of the answers. The universe has got your back but it helps to at least try to come up with your own creative solutions to life's problems.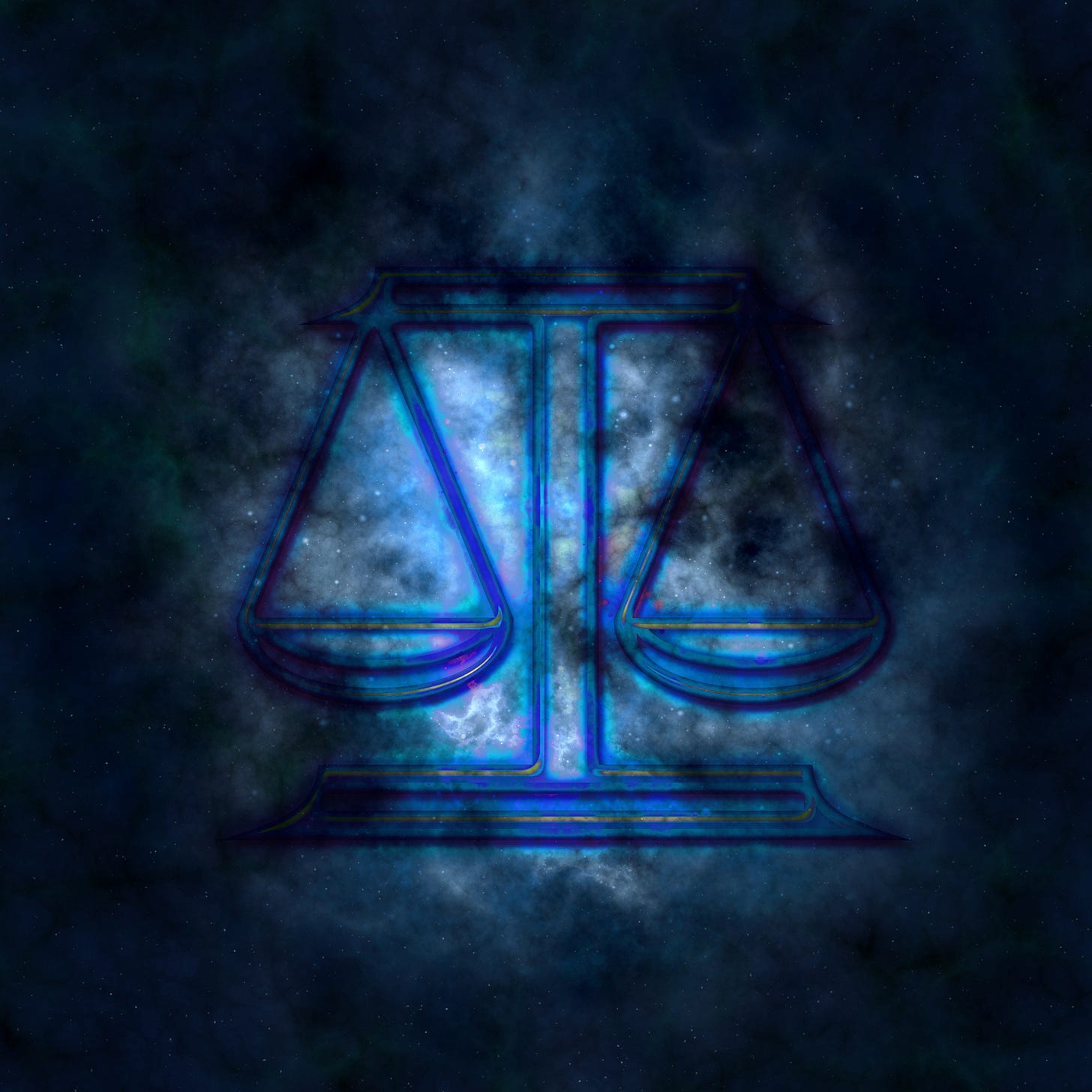 Libra: The TV turned itself over to Cartoon Network whilst I was asleep. I'm stuck watching Adventure Time in my underwear at four in the morning. That's my story and I'm sticking to it. You say that you don't procrastinate, you sleep the sleep of the just, and that your conscience is clear. Hmmm, did you kill all the clowns or something? What's your secret? How do you do it? I suspect that you're just asleep and still dreaming. Fighting sleep through the power of your dreams is not the same thing as getting out of bed. WAKE UP!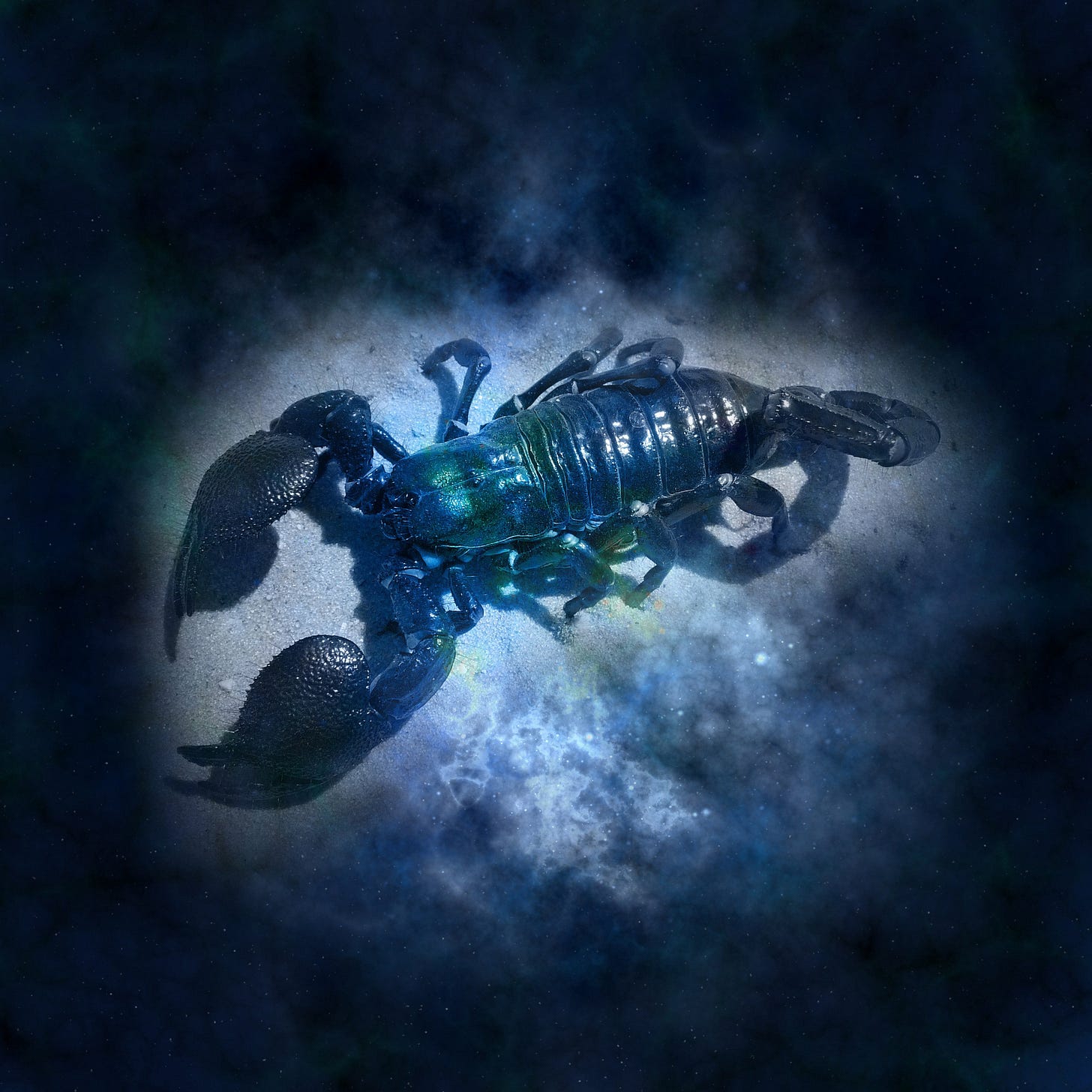 Scorpio: Would you like to restart your computer? How about later today? Tomorrow? You have updates waiting. Look if you don't restart your computer at some point soon then we're going to stage an intervention. We'll update it whilst you're asleep. What do you mean you never sleep? You know when you're so tired you're scared to go to sleep? Well, that, but never fear. Tonight you're going to sleep like a baby — naked and crying for no reason. Just kidding. Ladies and gentlemen, Elvis has left the building. Thank you and goodnight.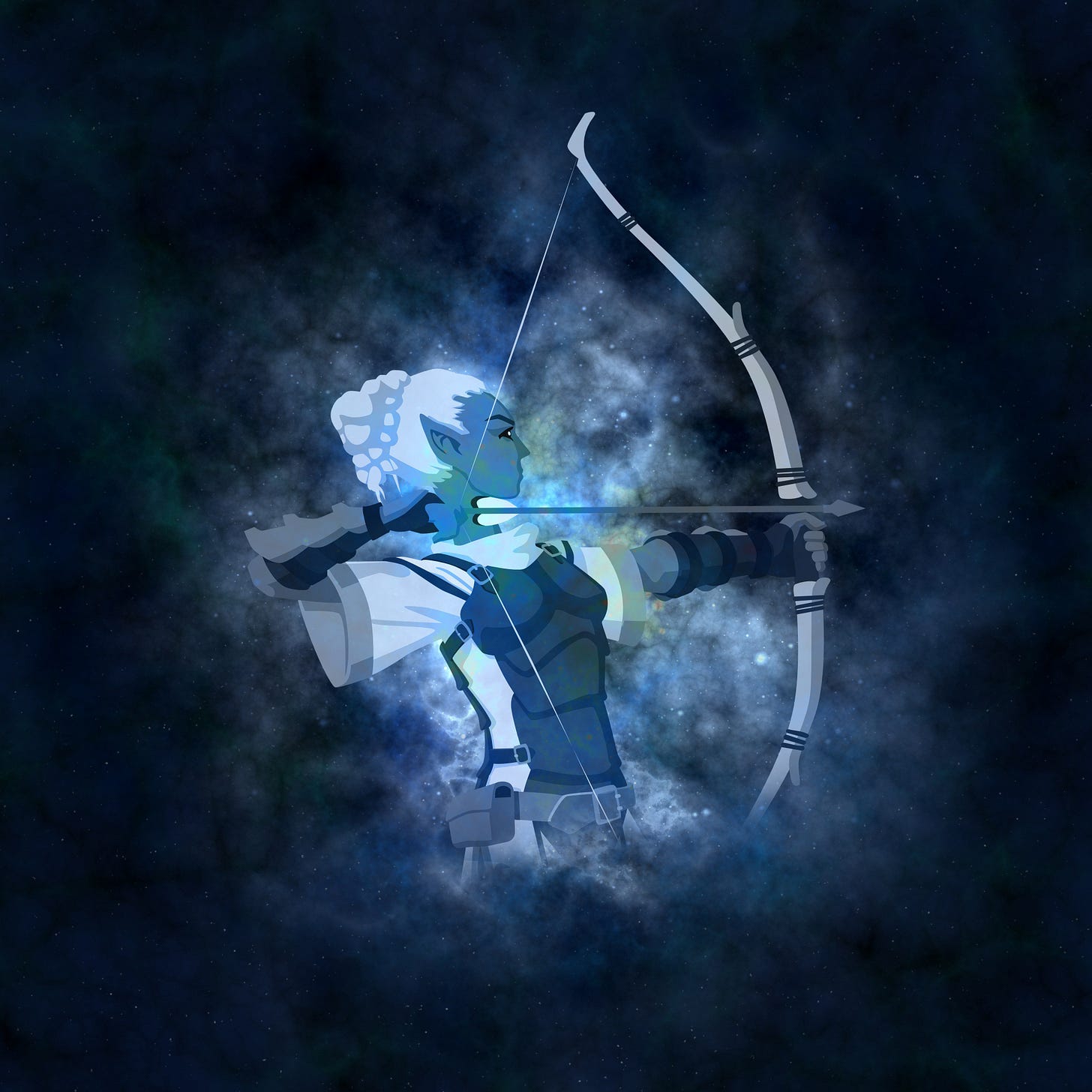 Sagittarius: I'd never kill anyone in their sleep. I always wake them up first. Insomnia, painkillers, sugar and caffeine have combined to make me a murderous little ball of rage and despair. How are you today? Write it out as a story. Put your problems on the page so that you can look at them outside of your head. The posh term for this is distributed cognition. As a rough rule of thumb it's time to go to sleep when you start typing with your forehead. Good night, Writers. Good work. Sleep well. I'll most likely kill you in the morning.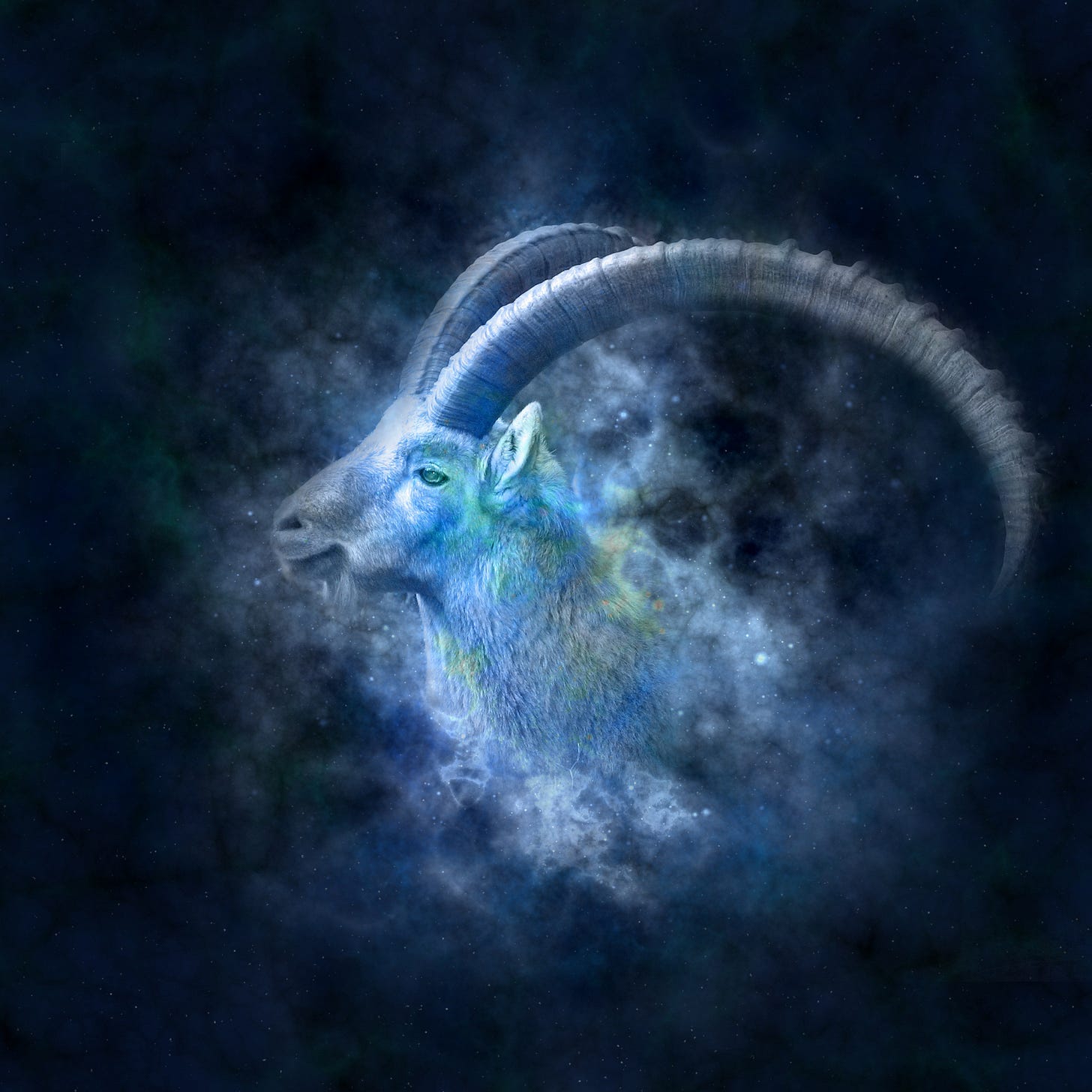 Capricorn: Judging by my insomnia my biography's title would be 'Can't Sleep, Won't Sleep.' What would your biography be called? What would you like it to be called instead? How are you going to bridge that gap without getting arrested? That's what you need to ask yourself this week. Assume that you already have everything you need to do whatever it is that you want to do. Just as a thought experiment — I'm not asking you to believe that this is literally true. See what happens. You've probably far more resources than you realise.
---
What does the universe have in store for you? Sign up to find out.